| Distance | Horse | Time | Date |
| --- | --- | --- | --- |
| 900 | JUST A FLASH | 0-50.88 | 19/03/2021 |
| 1000 | NICCI'S SONG | 0-56.58 | 19/03/2021 |
| 1175 | PERAK GOLD | 1-07.79 | 30/03/2000 |
| 1400 | MEDICINE | 1-21.94 | 11/04/2002 |
| 1600 | TRUST IN DREAMS | 1-34.65 | 12/10/2002 |
| 2000 | BABY BOMBER | 1-59.30 | 21/03/1997 |
| 2400 | FOXTROT BRAVO | 2-29.30 | 19/03/2021 |
---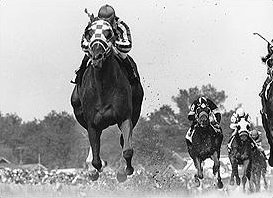 The Albury Racing Club is proud of its long and colourful history.
1840 – First race meeting conducted in Albury at 'Browns Paddock' which ran roughly from the Hovell Tree to the rotunda in the Botanical Gardens.
1845 – Miss Jean Spalding of Albury has in her possession a silver cup inscribed as the Albury Cup of 1845, which is believed to be the first cup trophy ever given for an Australian horse race.
1855 – Albury Jockey Club administered racing
1865 – Albury Jockey Club disbanded due to financial problems
1865 – His excellency Sir George Young signed a grant of 141 acres for the present racecourse. Albury Turf Club took up the grant and raced thereon.
1881 – Albury Racing Club was formed on the 21st January
1883 – First of an unbroken chain of Albury Cup Meetings conducted by the Albury Racing Club was held and won by 'Coolabah' ridden by Miller.
1885 – Early records of racing in Albury were destroyed in a fire that burnt the Mutual Provident building
1886 – Bookmakers were allowed to field on Albury races
1902 – Grandstand was built.
1920 – The totalisator began operating under the charge of one of Alburys best known citizens, the Hon. Cleaver Bunton, A.O, O.B.E.
1946 – Photo Finish camera was introduced at Albury
1972 – Introduction of metric distances and weights.
1973 – Original Grandstand was demolished
1974 – Present Grandstand constructed
1979 – Albury Cup's longest priced winner, Rough Bay, salutes at 80/1
1980 – Administration Offices and Jockey Rooms constructed
2004 – Trainer Richard Freyer wins a record eighth Albury Gold Cup with Personal Image
2006 – Albury Gold Cup Prizemoney a record $100,000
2007 – Champion Jockey Damien Oliver wins the Albury Gold Cup aboard Hofmeister
2008 – Record crowd of 20,117 attend Albury Gold Cup.   Cup worth $125,000.
2009 – New Sand Training Track constructed
2011 – Albury Gold Cup elevated to Listed Status by Australian Racing Board for 2012.
2014 – Albury Racing Club wins "Country Race Club of the Year" award